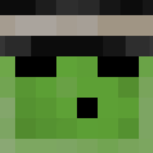 FTB Sky Adventures

36 members have voted
This poll is closed to new votes
1. Should we open a new modded server on FTB Sky Adventures modpack?

YES! Close SkyFactory2.5 and replace it with FTB Sky Adventures.

YES! But keep SkyFactory2.5 server too, get a new dedicated host for FTB Sky Adventures.

NO! I don't like that mod pack.

I don't care. Just show me the results.
---
Recommended Posts
Recommended
Ok guys, thanks for votes, we will open the new server soon and also keep SkyFactory2.5 server!
Recommended by
brunyman
---